Mission Statement

The Forsyth Police Department is committed to providing a safe community and improving the quality of life for all people. We accomplish this by delivering quality police services and enforcing laws with equity and impartiality. In partnership with community, we reduce crime through public education, prevention, and awareness. In meeting this objective, we demand of ourselves the highest professional standards and dedication to our core values.
Core Values – PRIDE
Accident investigations, crime prevention and community relations, motor vehicle accidents, response to emergency services, and traffic enforcement.  The Patrol Division provides citizens with continuous patrol coverage at all times.
We will be courteous, knowledgeable, honest, fair and understanding to all our customers. We maintain our image through appearance and demeanor which reflects positively on the Forsyth Police Department and the City we serve.
All citizens and fellow employees will receive the highest regard and understanding for differing points of view, regardless of age, race, gender, appearance, individual beliefs, or lifestyles.
Employees of the Forsyth Police Department will conduct themselves responsibly honoring the highest moral and ethical standards. We are uncompromising in our commitment to truth and honesty while holding ourselves accountable for our actions and taking pride in a professional level of service to the community.
We are devoted to the organization, each other, our families, and the citizens we serve. We strive to work in partnership with the community and each other to reduce crime, improve the quality of life, and enhance customer service.
In every aspect of our job we are committed to solving problems by encouraging innovation, promoting new technology, and making trust the foundation for police/community relations.
In the Event of an Emergency Dial 911!
You can anonymously report drug activity and give other crime tips for the City of Forsyth by contacting the Criminal Investigations Division at (478) 993-1005 or email us.
Documents and Forms
Contact Information
200 S. Kimbell Street
Forsyth, GA 31029
(478) 993-1005
WANT TO BE A FORSYTH POLICE OFFICER?
Click on this Link to find out how…
Police Department Employment-Background Packet (form-fillable)
NEW HIRES THAT ARE NOT POST CERTIFIED CAN EARN A COLLEGE DEGREE IN LAW ENFORCEMENT BEGINNING SEPTEMBER 2015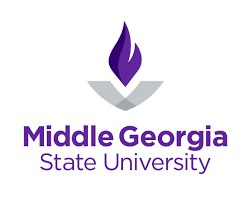 The Georgia Public Safety Training Center in partnership with Middle Georgia State University is pleased to announce that it is now feasible to earn your degree while attending the Basic Law Enforcement Training course.
This is a unique hybrid course that will be a combination of online cognitive courses and psychomotor training through a GPSTC regional police academy.  This is an opportunity for those cadets that are beginning a career in law enforcement and wish to earn college credit for the training.
Meet the Chief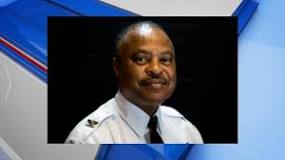 Chief Woodrow Blue has been in law enforcement for 43 years and has served as a police chief for 38. He began his career in Hahira, Georgia and has served as police chief in Milledgeville and Donalsonville, Georgia.